Welcome to CharmerNO's
*Unofficial*
John M. Jackson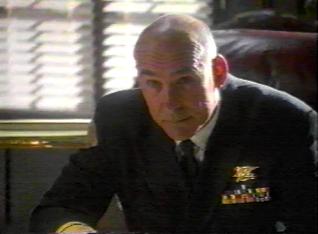 Homepage
John M. Jackson is a very experienced and talented actor, currently portraying a Navy lawyer in the CBS weekly drama, JAG. Jackson plays Rear Admiral (Upper Half) Albert Jethro (A.J.) Chegwidden, the Judge Advocate General of the United States Navy. Jackson has numerous roles under his belt, and a large following of fans, who keep an eye out for him and enjoy his work on JAG.
Jackson has amassed credits that include numerous theatricl films and television movies, such as The Glimmer Man and A Few Good Men. John has also performed in regional productions of A Voice in the Theatre, Four Corners, and Are You Now or Have You Ever Been? In some of his acting credits he used the name John Jacks.
John also coaches Pony League baseball in his spare time.
John's birthday is June 1st.

JMJ Filmography Photo Gallery Sign Guestbook View Guestbook Links
Email Webmistress
Chegwidden/JMJ Mailing List
JMJ Fan Club
The *Unofficial* John M. Jackson Fan Club Newsletter
The Gallery Index
This site has been visited
times since 05 AUG 98.
LE FastCounter